Permit, oh permit my soul to rebel
Permit, oh permit my soul to rebel
Trilogy of the Imagination III
Aline Breucker & Quintijn Ketels / Side-Show
Premiere May 2023 CIRKL . Leuven (BE)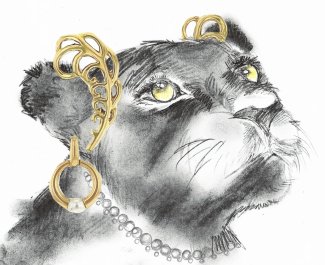 Permit, oh permit my soul to rebel is the third part of Side-Show's Trilogy of the imagination. Following on from Wonders (2013) and Spiegel im Spiegel (2017) the company is deploying circus as a kind of collective dream machine. This new performance is about the power of the imagination, inner rebellion and daring to dream. On stage are hundreds of cushions on which the audience can take their seats. No distinction is made between the performers' space and that of the audience. The cushions evoke a sense of softness and safety, of the cosiness of sleeping together. The movements and text in Permit, oh permit my soul to rebel are a kind of pillow talk, the quiet, intimate conversations that couples, lovers or children and their parents share before falling sleep.
For the first time, Quintijn and Aline are not on stage themselves, but are directing a group of five acrobats. Together with the audience, they seek out a profound but unforced trance in which we can nestle. This trance can serve as a rebellious escape route from the weight that we sometimes feel on our shoulders. In order for us all to awake, perhaps we must first collectively dream the impossibility. That is the rebellion that Side-Show envisages. Because if we can imagine it, it might perhaps happen.  
With Permit, oh permit my soul to rebel we want to make a performance that opens up confidentiality and communion to as many people as possible. This is also our first relaxed performance. Right from the start, Permit, oh permit my soul to rebel has been developed for people who need a more relaxed environment in which to attend the theatre or the circus. Children with learning difficulties or neurodiverse people often find performances overwhelming or uncomfortable. There are simply too many triggers and stimulants in an environment where you are also expected to sit still for a long time. Permit, oh permit my soul to rebel is also designed for children and adults who find this difficult. By breaking free of the codes of live performance, we open up our imagination to everyone. So the audience is free to wander in and out of the auditorium and there is an open attitude towards noise and other sounds.

Aline Breucker & Quintijn Ketels
Concept and direction Aline Breucker & Quintijn Ketels
Performers Camille Paycha, Gianna Sutterlet, Philippe Droz, Elsa Bouchez, Patrick Pun, Ruben Mardulier, Agathe Tarillon 
Scenography Aline Breucker
Costumes Aline Breucker in collaboration with the Wolubilis costume workshop
Dramaturgy Vincent Focquet
Choreographic advice German Jauregui
Assistance costumes Irma Morin
Technical coordination and lighting design Michiel Soete
Technical assistance and set construction Gert De Cooman
Photography Jan Castermans
PRODUCTION Side-Show
COPRODUCTION Kunstencentrum Voo?uit, CIRKLABO/30CC, Theater op de Markt - Dommelhof, Miramiro, a.o. 
PARTNERS GC De Kriekelaar, Plateforme 2 Pôles Cirque en Normandie / La Brèche à Cherbourg, De Grote Post,
Théâtre Marni, Wolubilis, La Bellone, a.o. 
TAX SHELTER FINANCING uFund nv
WITH THE SUPPORT OF the Belgian Federal Government's Tax Shelter and the Flemish authorities
CREATION January 2022 to May 2023